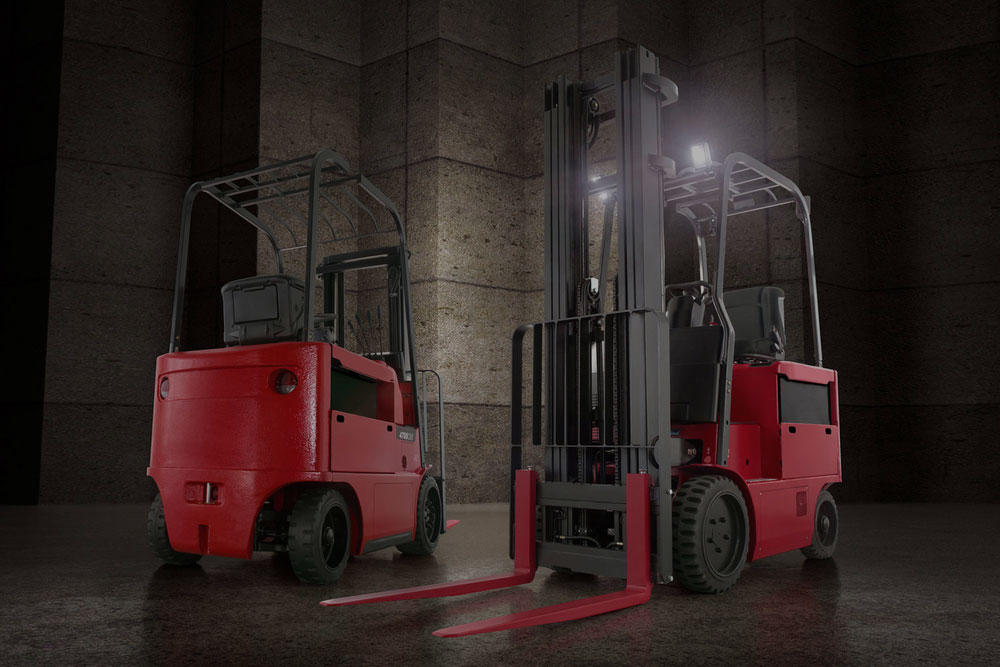 Have you ever had a terrible experience working with a forklift or other heavy equipment retailer? It can be awful right? You're left feeling like you've wasted time. Or, you thought you made a good deal only to find out two years later it was a poor investment. It's infuriating. The trick is to find the right companies and develop good relationships with them. Luckily, there are some sure signs that great forklift companies typically show, and we've compiled them for you.

They should be helpful in the way you finance your transaction
Need to pay in quarterly installments? No problem! How about splitting the cost monthly over the next two years? Sure! This shouldn't be an issue. If they're nervous about stepping into a long-term contract with you, that's an absolute red flag. What about their product makes them shy away from having to keep in contact with you?
They should focus on bringing value to your business as opposed to the sales dollar amount.
The right forklift company won't always be pushing for the sales as soon as possible. Good business means a positive transaction for both parties. They should be focusing on how to make you money. What type of forklifts are good for you? How many? If you purchased this kind of forklift, would it last longer and end up saving you money? Sometimes a smaller sale is actually better for some companies, and a company seeing that and recommending it is a great example of a forklift retailer you want to be working with. The company should be spending time getting to know your business. If they're not, move on; there are better companies you could be working with.
Great forklift companies often offer forklifts for rent and purchase
What if you don't know how long you'll need a particular forklift? Say one is off to the shop and you're not sure if you just need to rent or buy, so you'd rather rent for now. A company should definitely offer this option, repairs included.
They'll offer demos of their products
This is a biggie. Forklifts are a big investment; there isn't any arguing it — especially when your company is considering a large amount. If you're serious about buying, the company will see that and should offer you demos to try the forklifts out. We've seen some companies lend them out for an entire year!
They should provide repair services
Good forklift dealers know their product better than anyone, and who better to service your forklifts than the people that work with them day in and day out? Some forklift companies even have apps that have the repair history of each individual forklift — saving tons of time on miscommunication between customer and maintenance crew. Pretty awesome right?
The point is: you should take your time finding a good forklift dealer to work with. I know, time is of the essence most of the time. I get it. So why not rent and keep an eye on the company you find while continuing to examine other options? Find a company that offers and demonstrates what we've offered above and you'll be in good hands.