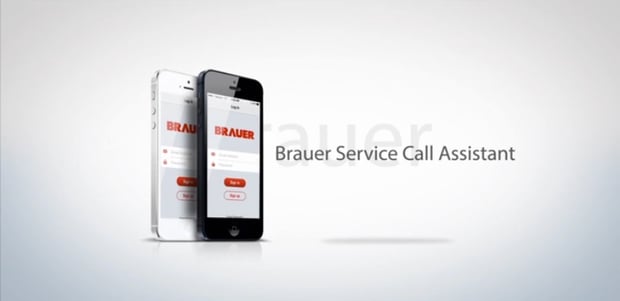 It's here!
Brauer is always looking for ways to save its customers and friends money, so we've been working hard to help your business by developing a system that cuts out the unnecessary steps of your service call process.
You shouldn't have to figure out the individual forklift's make, model, and serial number, write them down, and then call just to let your service provider know you need service!
And once service is requested, you shouldn't have to send logs of past repairs! This is a waste of your time and thus a waste of your money.
So what's our solution?
Brauer's very own Service Call Assistant app.
You can request service quickly and painlessly through the modern convenience of your smart phone and a custom QR code.
Watch a video overview here:
It's easy to set up
It's as simple as installing an app and posting a QR sticker code on your lift truck! Click this link for a specific walkthrough.
It saves you time and money
No more fishing around your forklift for the serial number, writing down the issues, determining if this problem is related to a previous service call — just scan the code and you're good to go!
Anyone can use it
If you can text and take a picture on a smart phone, you're all set! There is virtually no learning curve to the app. We designed it to be as efficient and painless as possible.
Head to your phone's app store today and start saving time!
Would you rather talk to someone about the app?
Email appassistant@braueronline.com or call the Brauer Sales Department at 1-800-645-6083!