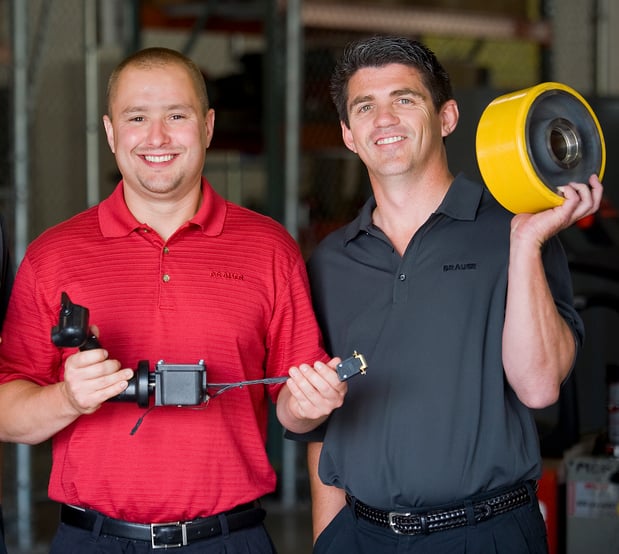 When it comes to choosing a provider for your forklift parts, the decision isn't always easy. It's important to weigh the benefits and specialties of each individual provider before making a decision.
Here are five important qualities to consider in your search! Good luck!
Large Inventory Stock
A good provider should have a large stock of parts on hand. This allows for orders to be filled faster and more thororughly. In addition, parts can be replaced or exchanged with less problems if they are already in stock.
Be sure to research whether a provider keeps the parts in stock or sources them from another location.
Dedicated Team Members
A parts provider company is nothing without a team of responsible, dedicated individuals to carry out the job. A good provider will have a staff of parts specialists who know what part you need and exactly how to get it to you.
Parts specialists should be trained, knowledgeable, and responsive to your specific needs. Not only should they be efficient and helpful, they should be experts in the field. Look for indicators on amount of collective experience and what other customers are saying about them.
If most of the specialists are new, chances are the company has a high turnover rate and should be avoided.
Fair Pricing
Determine your budget, and then research the pricing models of different providers. Cheapest isn't always best. Paying for good parts service can save your business time and headaches in the long run.
For example, a lot of good forklift parts companies will ship for free locally and/or offer consignment deals where parts or lift trucks are stored at your facility until you need it.
Customized Care
A good parts provider will get to know you, your business, and your needs. By finding a company that will customize a parts plan for your business, you are guaranteed a better, more productive relationship with your provider. Be sure to find a company that wants to spend time learning about you and your business's need.
Also, good parts providers often cover a variety of services, say rentals for example. What if a bad situation occurrs out of nowhere? Like a serious malfunction where you have to wait for a specific part? You want a company that is prepared to get you through the waiting period.
With research and a little time, you should be able to find a parts provider that checks all of your boxes and fits your specific needs. Good luck!