October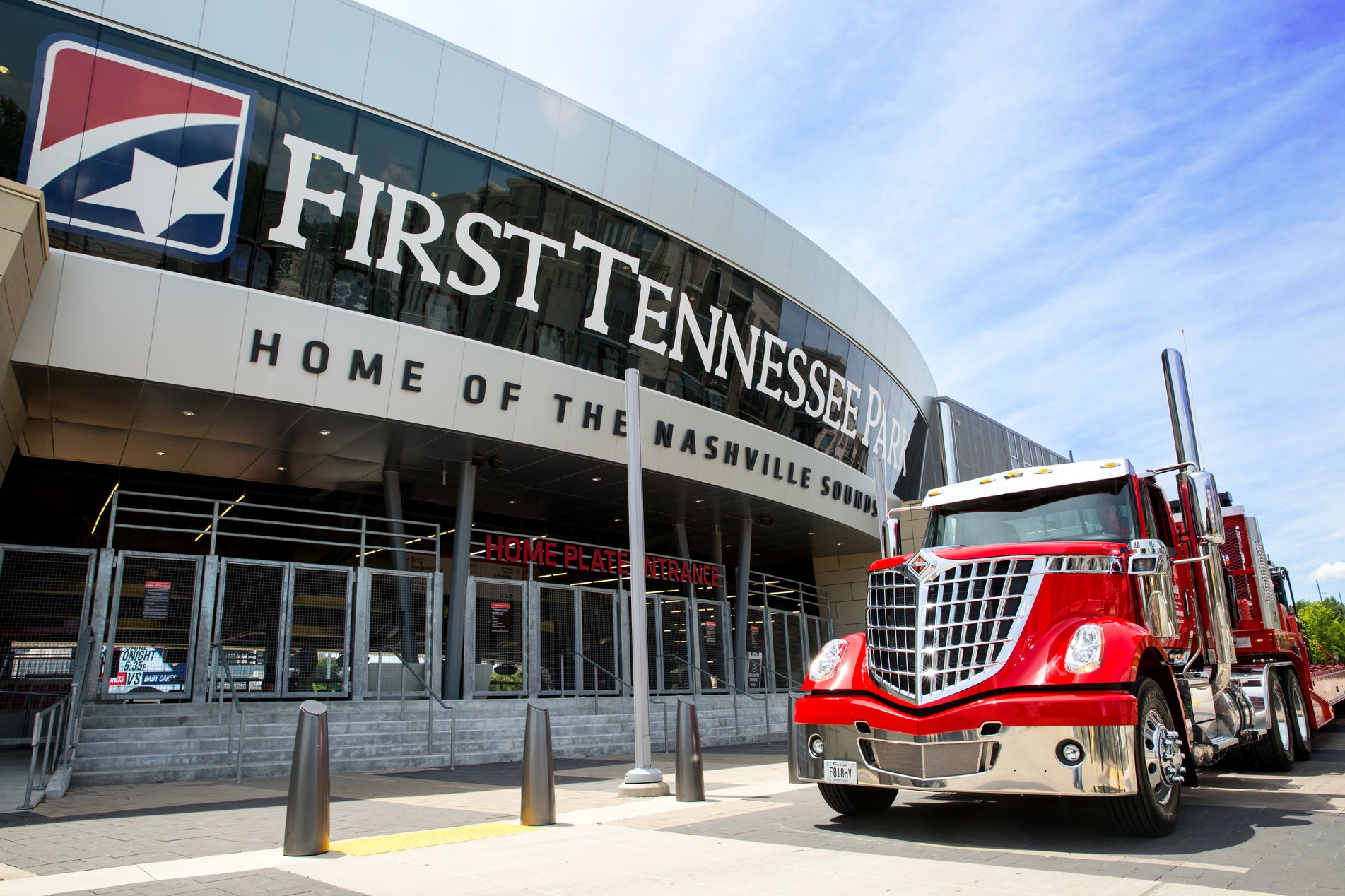 We hope you are enjoying your October so far!
---

Did you know?
Did you know that Brauer offers a wide range of safety products to help you keep your warehouse as safe as possible. Check out this video on our blue warning light!
If you would like more information about our blue lights or other safety products, please contact us at 1-800-645-6083.
---
Customer Survey
Janice in Smyrna, TN says "Great Service, great product."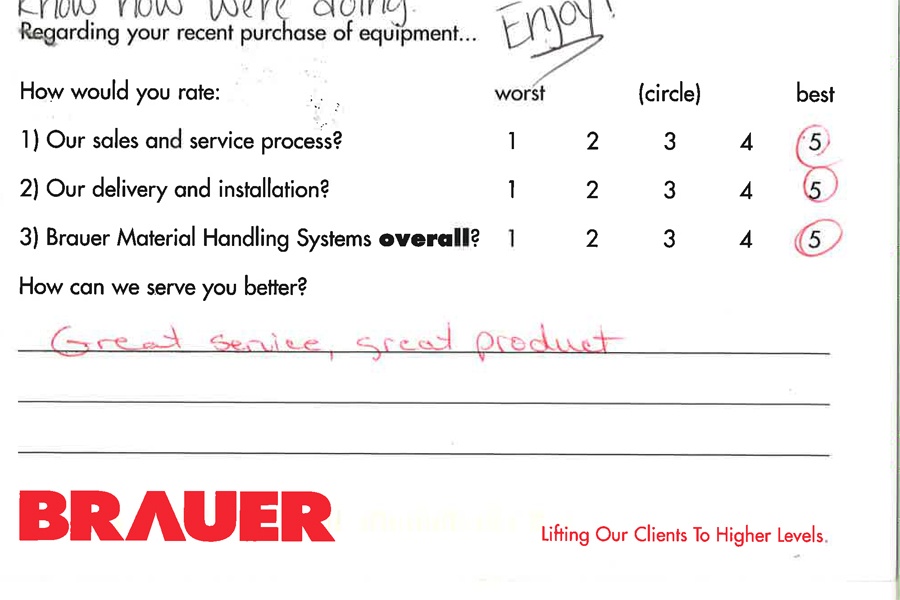 Thank you so much, Janice! We appreciate your feedback and your business!
---
Fleet Replacement Part 1: Does my lift truck need to go?
By Susan Comfort, product manager of Narrow Aisle Products
Increased reliability and decreased maintenance costs — it's easy to see the benefits of purchasing a new lift truck to replace one that has run its course. Even better are the benefits of planning ahead with a fleet replacement strategy. Having a strategy will help warehouse managers avoid unexpected downtime from the frequent and costly repairs often needed on older trucks, and it can save on equipment, labor, maintenance, energy and insurance expenses.
A fleet replacement strategy should address big-picture questions like:
How do I know if I should replace a truck? And how do I know if I should replace it with something different?
What tools will help me determine when to replace a truck?
What new equipment options might better fit my needs?
Raymond Introduces 8250 AC Walkie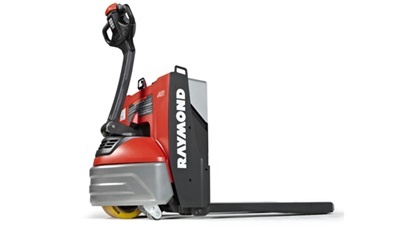 GREENE, N.Y., September 14, 2017 — The Raymond Corporation introduces the Raymond Model 8250 AC walkie pallet truck powered by lithium-ion technology. The Raymond-labeled lithium-ion power pack, powered by Brammo — with which Raymond announced a strategic technology alliance for developing robust lithium-ion alternative energy solutions in September 2016 — was developed specifically for Raymond and its use within the walkie pallet truck. In addition, the currently launched 24V, 78 ampere-hour Light EV Battery Pack has been certified and UL 2271-listed — leading the industry in receiving this designation for forklift applications.
"Addressing safety considerations for the forklift and light EV battery market with UL's trusted independent third-party evaluation gives manufacturers like Raymond a way to demonstrate their compliance of their products to stringent safety standards," said Ibrahim Jilani, business development manager for UL's Energy Systems and e-Mobility team. "Being UL-listed is an assurance that the forklift and the battery pack have been evaluated, meeting the national standards for electric battery-powered industrial trucks and light EV batteries."