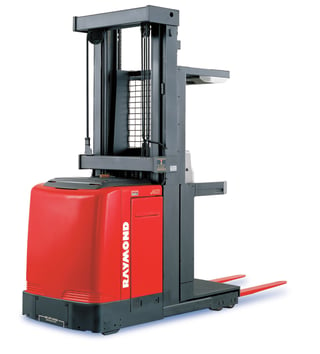 New Year! New Forklift Fleet Goals!
Forklift Fleet Goals for 2017
It's a new year and that means a chance to re-evaluate your current business practices and set new goals to help you achieve better forklift efficiency throughout the year.
1. Ensure Proper Battery Changing Procedures: Properly charging your forklift batteries could potentially save you money when it comes to productivity. Here are some OSHA requirements for battery charging.
Always charge battery in desginated battery changing area.
Wear proper safety equipment such as gloves and protective glasses.
When charging batteries - pour acid into water, never pour water into acid.
Check the water level. Do not add water prior to re-charging. Record the battery level in your service log.
Check the voltage and if the battery has sealed vents. Do not recharge with a current greater than 25 amperes.
For the complete lift of OSHA requirements, click here.
2. Perform Planned Maintenance: A goal of having planned maintenance done within the manufacturers recommended schedule will help your fleet run optimally through the year.
3. Complete a daily inspection: Per OSHA guidelines, each forklift is required to be checked out at least daily. For trucks that run around the clock, they need to be checked each shift. Be sure to have checksheets on hand so this pratice doesn't get missed.
4. Check Safety Procedures: Make it a goal to reinforce safe lift truck operations through active communication and checklists. Also look into purchasing products like the Red Zone warning light or the Blue LED warning light if needed.
These four goals can help you maintain your forklift fleet throughout the year. As always, remember Brauer is here to help if you need us!
We hope you find these tips helpful!