May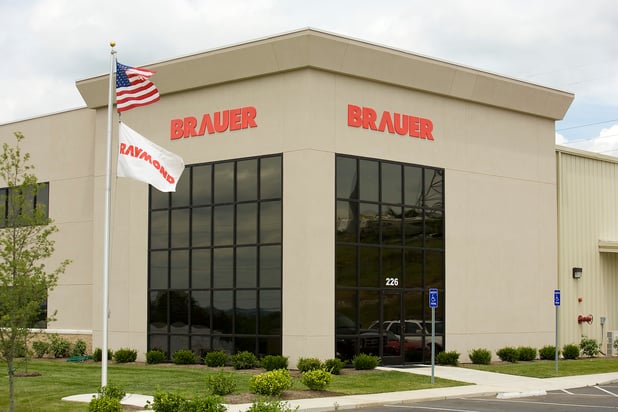 We hope you are enjoying your May so far!
Memorial Day is right around the corner.
Memorial Day is a federal holiday in the United States for remembering the people who gave the ultimate sacrifice while serving in the country's armed forces. So please take a moment this Memorial Day to remember those that sacrificed so much.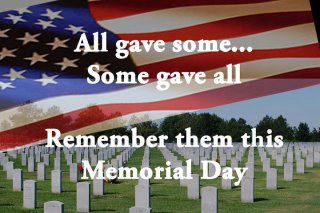 Did you know?
Did you know that we have designated department email addresses that will help you get in touch with the people you need to contact? These email addresses allow multiple people within the appropriate departments to receive your requests which allows us to respond to your needs more quickly. While you may still contact an individual directly through their own email address, these department emails will ensure that your requests are seen and taken care of immediately. This is especially helpful in the case that the individual person you were reaching out to is not available at that time.
EMAIL ADDRESSES BY DEPARTMENT
PARTS
SERVICE
RENTALS
SALES
Customer Survey
Stephen in Nashville says "John K. is what makes that class so successful! He provides a relaxed and fun environment, but is able to stress the seriousness of safety that has carried over to my operations. I cannot thank him enough!"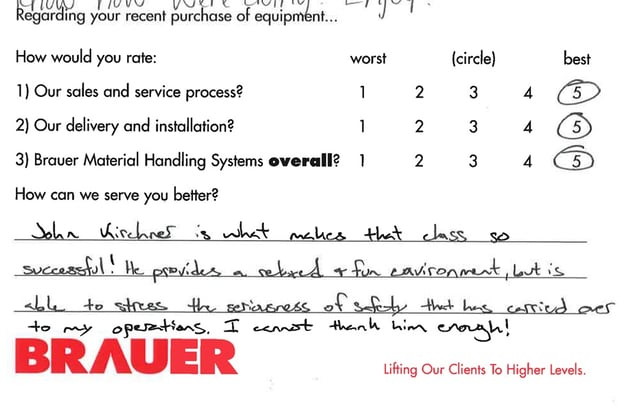 Thank you so much, Stephen! We appreciate your feedback and your business!
---
NATIONAL FORKLIFT SAFETY DAY IS JUNE 13TH
In honor of National Forklift Safety Day, we would like to offer the first 20 customers that contact us a complimentary forklift safety training compliance analysis. Just click here and send us an email to let us know you are interested in setting that up.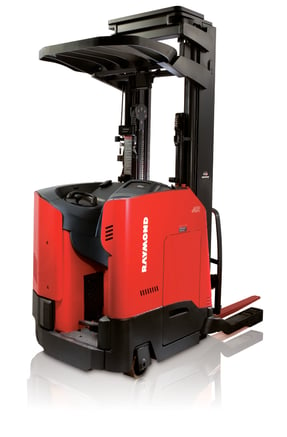 ---
Brauer, The Raymond Corporation, and Several Raymond Sales & Service Centers Have Donated 11 Lift Trucks to Help Support 10 Different American Red Cross Locations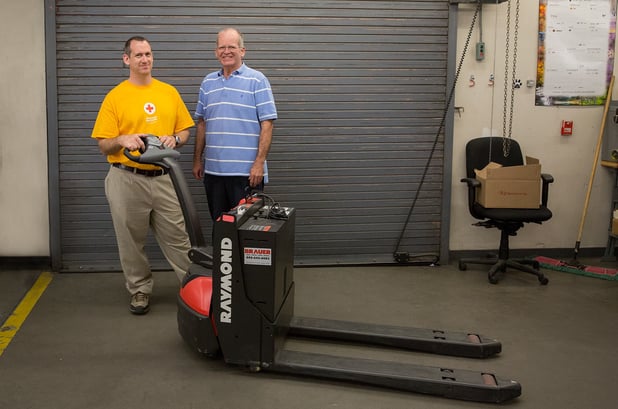 The Raymond Corporation and its authorized network of Sales & Service Centers are donating 11 lift trucks to support the needs of 10 American Red Cross warehouses across the United States. New and renewed designs of Raymond® Model 8210 walkie pallet trucks will help streamline operations, so each facility can continue serving their communities. The walkie trucks will be used to move and transport emergency supplies, water and other necessities within each Red Cross warehouse.

"When the American Logistics Aid Network (ALAN), a network that supports logistics requests for unmet needs of relief organizations, reached out to obtain assistance for a number of our American Red Cross warehouses, Raymond was more than happy to see how they could help," said Rosie Taravella, American Red Cross, Western and Central New York Regional Chief Executive Officer. "We are grateful to Raymond and its network of Sales & Service Centers for being able to meet the needs of our regional warehouses."

The Raymond walkie pallet trucks are being donated to these American Red Cross warehouse locations:

American Red Cross, Nashville, Tennessee – Brauer Material Handling

American Red Cross, Pomona, California – Raymond Handling Solutions
American Red Cross, Union City, Georgia – Carolina Handling
American Red Cross, Lansing, Michigan – Andersen Material Handling
American Red Cross, Toledo, Ohio – Andersen Material Handling
American Red Cross, St. Paul, Minnesota – Associated
American Red Cross, St. Louis, Missouri – Heubel Shaw Material Handling Solutions
American Red Cross, McCarran, Nevada – Raymond Handling Concepts Corp.
American Red Cross, Carlisle, Pennsylvania – Pengate Handling Systems
American Red Cross, Arlington, Texas – Malin