---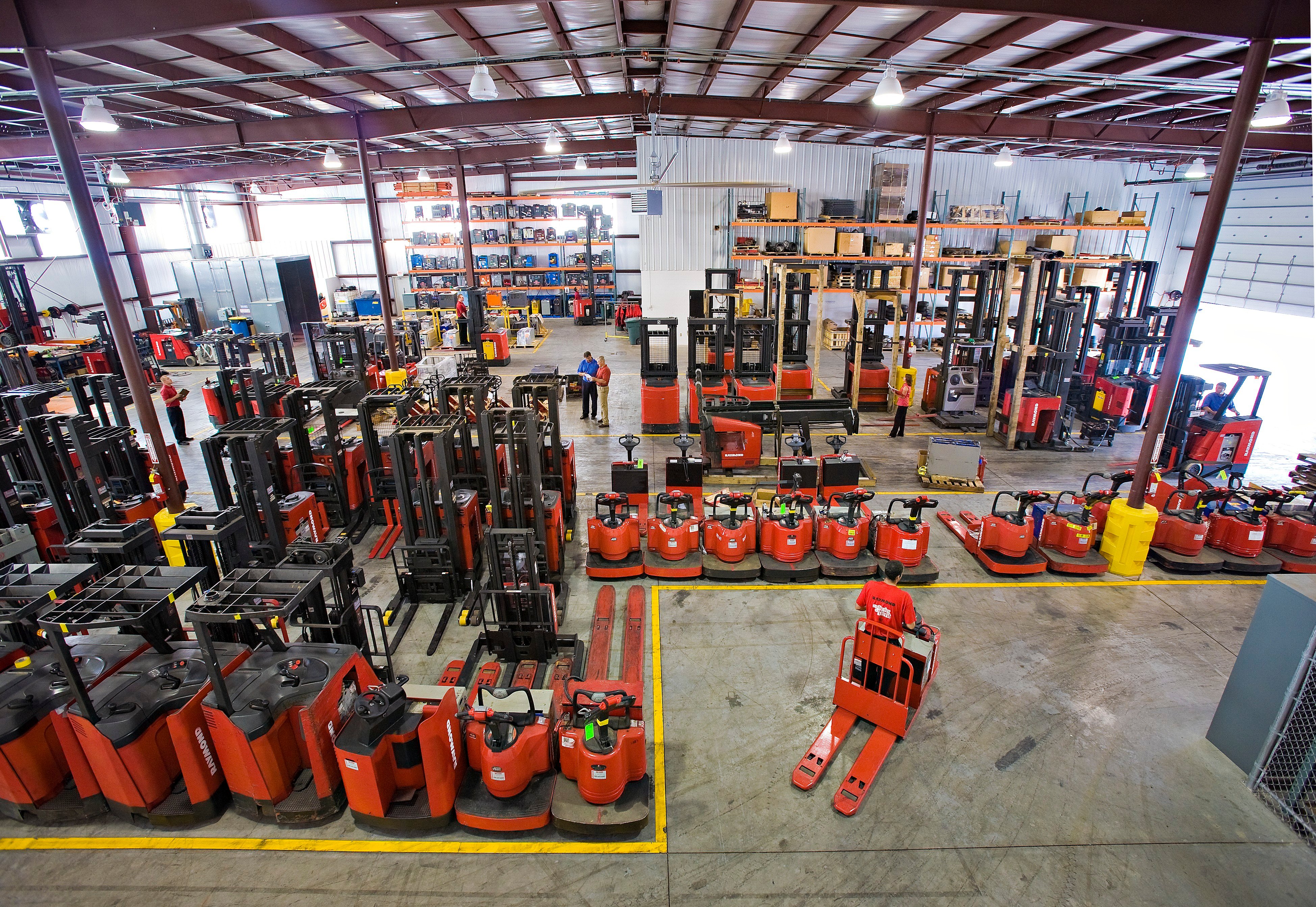 Hello! We hope you're enjoying your July so far!
Customer Survey
Scott in Rogersville,TN says "At this time, there are no complaints or issues. The BRAUER team has been superb!"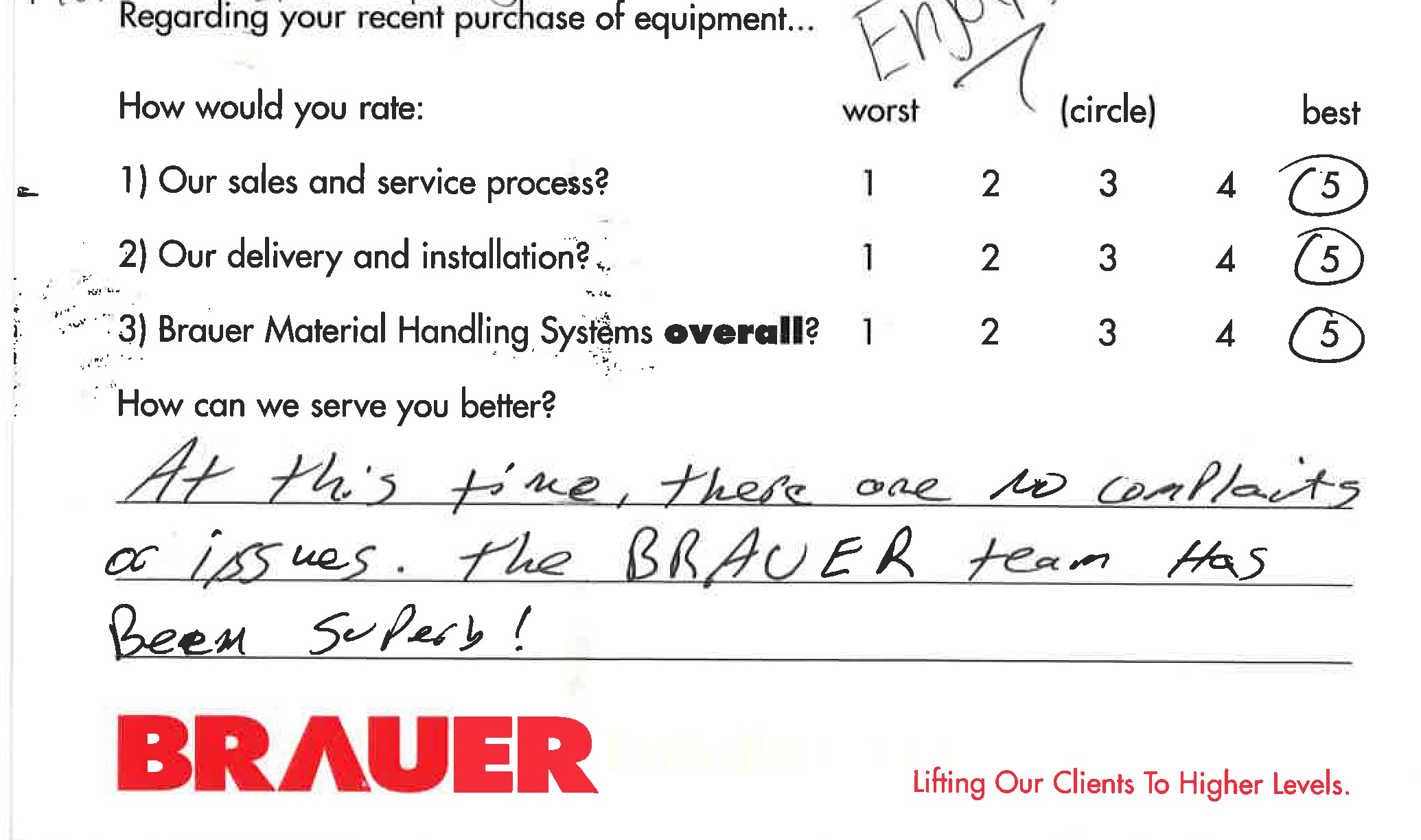 Thank you so much! We appreciate your feedback and your business!
---
Brauer - Accredited Member of BBB
Did you know that Brauer is an accredited member of the Better Business Bureau? We pride ourselves in being a trusted business and putting our customers first!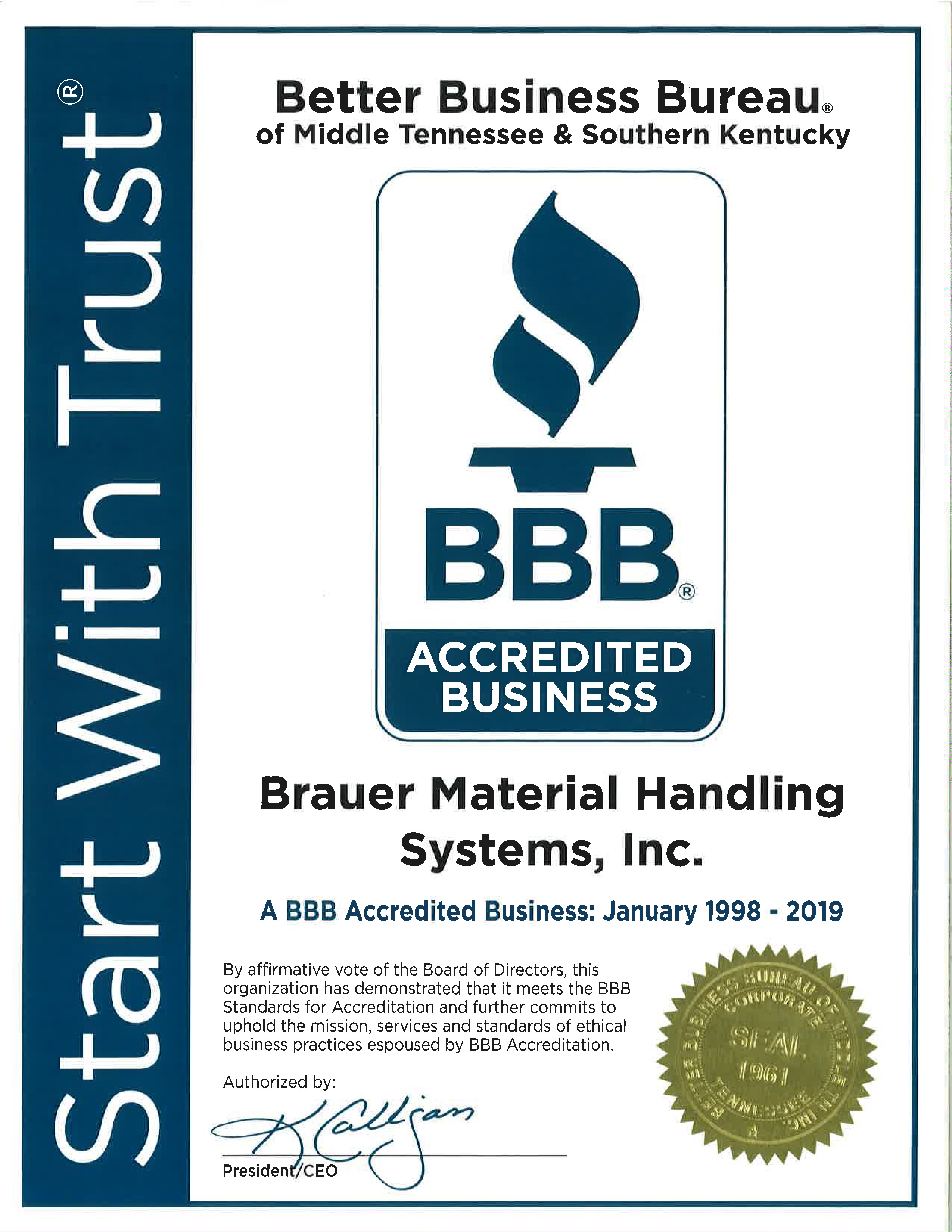 ---
Raymond Announces Model 8250 AC Walkie Pallet Truck with Double Power Capacity Lithium Ion Battery
The Raymond Corporation introduces the new Raymond® Model 8250 AC walkie pallet truck with 24-volt, 156 ampere-hour Light EV Battery Pack. Built specifically for the Raymond Model 8250, this double-power-capacity lithium-ion battery pack has been UL 2271 listed. UL is an organization with laboratories that perform rigorous industry-standard testing to measure compliance and trustworthiness of marketplace products for companies.
"Raymond's strategic technology alliance with Cummins — a leading electric vehicle technology company — helped to develop robust lithium-ion alternative energy solutions that provide a battery to our customers that will keep them powered for the long haul," says Erica Moyer, product manager for pallet trucks and stackers, Raymond. "Ensuring the utmost confidence in users of Raymond trucks, this latest energy solution has been tried and tested for ultimate performance."
The Model 8250 with lithium-ion battery is an intelligent truck and pack offering, providing CAN communication that allows data exchange between truck and lithium-ion battery pack, providing operator feedback in the form of fault codes displayed on the truck's control handle, as well as audible and visual alarms if charge is required or low.
The on-board battery management system allows the user to schedule charge times, provide notifications when charging is required and monitor charging and usage to prevent overcharging and discharging events.
---
Interested in Blue LED Spot Lights?
Watch this short video to learn more!
---
Raymond Virtual Reality Simulator Wins MHI Innovation Award for Best New Innovation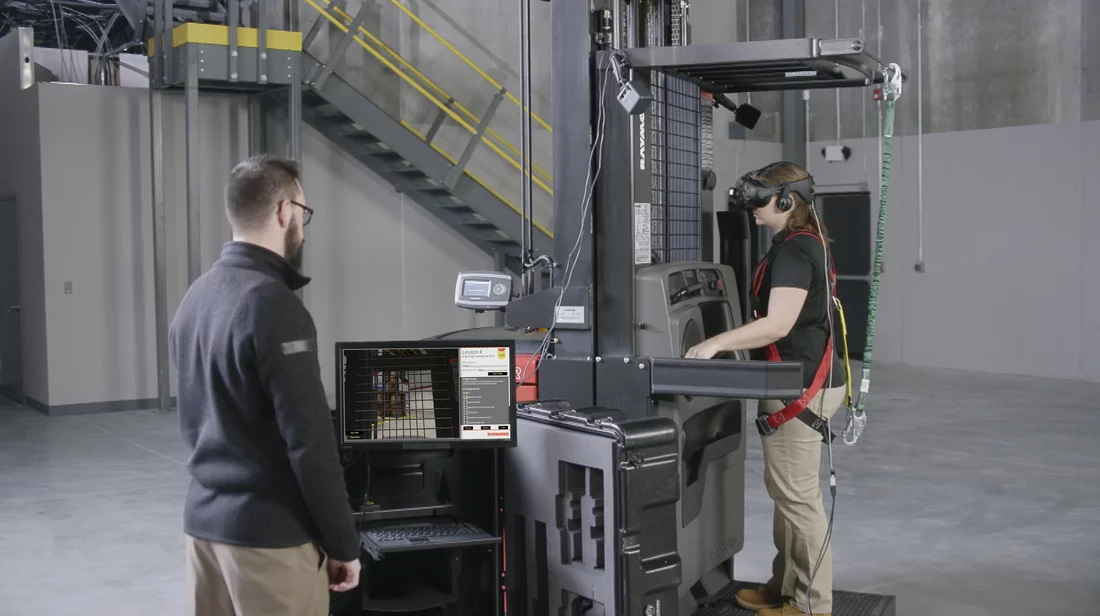 The Raymond Corporation's Virtual Reality Simulator has won the MHI Innovation Award for Best New Innovation. The Raymond Virtual Reality Simulator is a next-generation tool for lift truck operator learning that provides advanced, hands-on instruction that is designed to improve operator skills, build confidence, help retain employees and keep them learning.
The MHI Innovation Award serves to educate and provide insights on the latest manufacturing and supply chain products and services. For this year's award, five judges, composed of material handling and supply chain industry professionals, voted on more than 100 product submissions and four finalists were chosen in each category — best new innovation, best innovation of an existing product and best IT innovation — based on concept, value and impact.
The MHI Innovation Award winners were announced during the MHI Industry Night on Wednesday, April 11, at MODEX 2018.
"To attract new talent to the industry and rapidly reach high proficiency levels, the Raymond Virtual Reality Simulator ensures lift truck operators are coached quickly and confidently — all before reaching the warehouse floor," said Michael Field, CEO, Raymond. "Innovations like this exemplify our commitment to keeping customers running better and managing smarter and planning for our future customer needs while increasing a business' productivity and efficiency."
Have a great week!