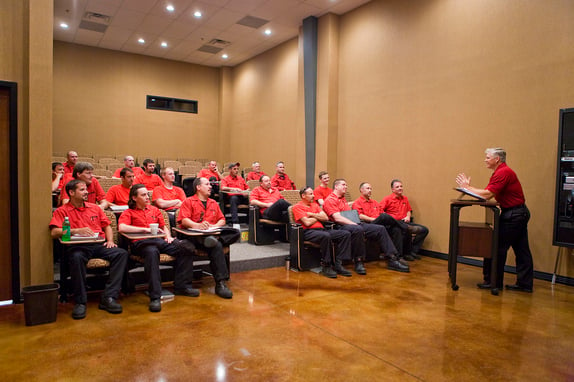 Forklift training is required by OSHA for businesses using lift trucks, and it's important to choose training that both fulfills the requirements but also leaves lasting value with your team.
Brauer has spent years honing in on best practices for effective forklift training, and our instructors have been teaching and leading these sessions for years.
Here's an inside look at Brauer lift truck training!
We offer a variety of forklift training options that can be conducted at your business!
Operator Classroom Training

Written Testing

Truck type-specific Practical Training

Truck type-specific Evaluation/Certification

Train the Trainer
We also offer these classes at Brauer's Corporate Location Training Facility: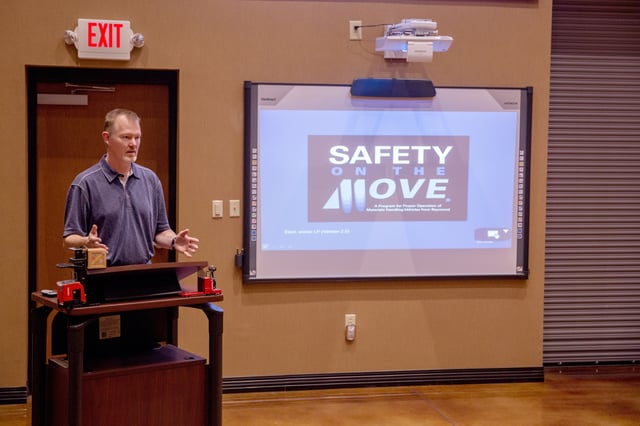 Operator Classroom Training

State-of-the-art

Training Room

Written Testing

(Practical Training, Evaluation/Certification to be completed at Customer Site)
Here are some more details on the specific forklift training classes!
Customized Site Inspection
A specialized site inspection of your current operation is always conducted prior to any class to customize our course to your specific needs!
During this inspection, we make sure to cover any areas of emphasis for your business, operational and/or facility characteristics, the exact truck types your team uses, data plate information/limitations, your unique storage design, the products you typically handle (including their size, weight, and pallet types), travel procedures, dock area specifics, battery charging procedures, and LP tank procedures!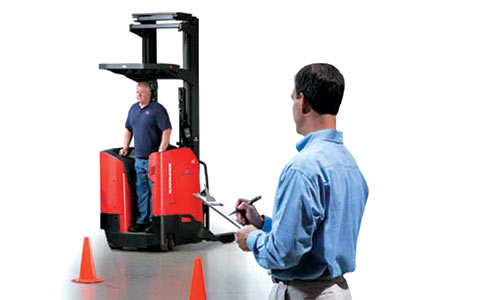 Operator Classroom General Overview (Customized After Site Inspection)
Focused on Operator buy-in
We focus on your operators and demonstrate why safety is important to them, which gives them a reason to actively participate.
Operator Daily Checklist
We utilize your specific checklists so your operators know what to do day in and day out. If you don't already have a checklist, we would love to help develop one that will meet your business's specific needs.
Our comprehensive fleet management software system, iWarehouse, is a great way to meet OSHA requirements!
Site-Specific Travel Procedures
By using the information learned in our site inspection, we'll recommend and teach site-specific travel procedures to your forklift operators.
Safe Load Handling
After we understand your products, pallet storage, and typical workflow, we'll advise your forklift operators on how to safely handle any load.
Understanding Rated Capacity/Load Center
A surprising number of operators do not fully understand the relationship between the listed rated capacity on the data plate and how it is changed by the load center and other factors. It's not their fault. Many training programs fail to present it well or at all. This is just one of the many areas we cover in a fun, informative way which translates to a successful training class.
We also discuss ramps, loading docks, working with batteries, LP tanks, and finish with a written test that effectively tests for knowledge retainment.
Train the Trainer
If you have your own forklift trainer in house, we'll show them how to utilize the Safety on the Move program, present the information in a formal classroom setting, administer effective hands-on training, and officially conduct the evaluations and certification process!
Train the Trainer is always held at your business!
We always customize this program to your trainers' expertise. It doesn't matter if they're new or veterans, we have experience teaching both. We also have experience with Recurrent Training!
About the Trainers
Our instructors have years of forklift training experience with Brauer! They know the ins and outs of this business and are excellent teachers.