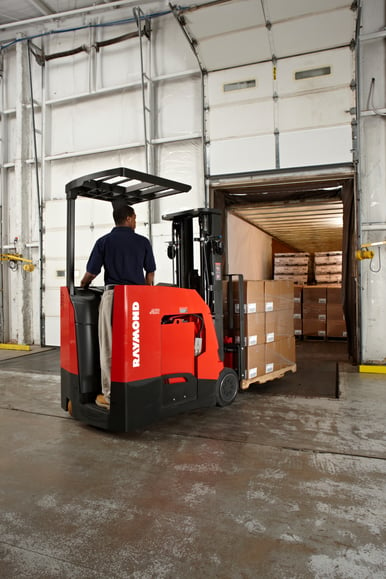 There are many types of industrial forklifts on the market and almost as many different forklift options available. While not every company offers all of the different forklift models, you will find that the best rental companies do have large rental fleets with a variety of options as well as batteries, chargers, and other material handling equipment available to meet your rental needs.
We would love to go over some of the different types of forklifts and the types of operations they are used in to help you choose the most appropriate forklift rentals for your business.

Choosing Your Forklift Rental Type:
Reach Trucks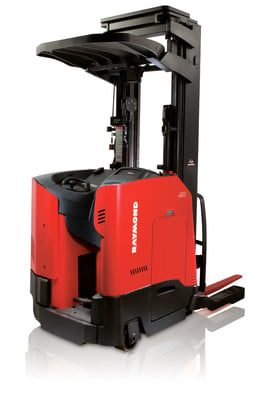 Reach trucks are electric powered and designed predominantly to work in narrow aisle warehouses. The name refers to the ability of the fork carriage to reach out beyond the stabilizing legs and therefore "reach" into warehouse racking. The combination of this reach capability and the stabilizing legs means reach trucks can lift to great heights while still operating in very tight working environments.
Orderpickers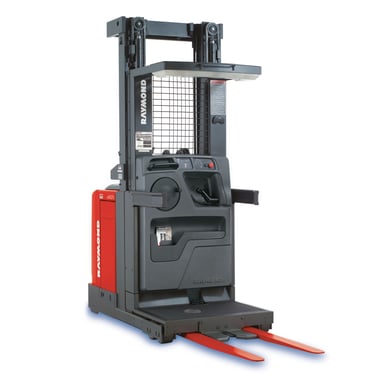 Orderpickers are designed for an operator to stand on an elevating platform along with the forks. This allows the operator to rise with the forks to select or "pick" needed products from racking. Orderpickers are also electrically powered and can be used in very narrow aisles.
Counterbalance Forklifts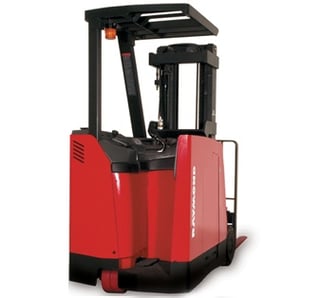 Counterbalance forklift trucks are the most common and are often what people think of when they hear the word forklift. They can be used in warehouses and certain models can also be used outdoors as well.
On counterbalance trucks, the forks protrude from the front of the machine and offer a straight-forward operation to lift and transport loads. Counterbalance machines are available as electric, gas, or diesel powered. Many have side-shifts, a mast tilt facility, and often driver cabs.
As the name suggests, counterbalance trucks operate a counterbalance weight design, with a weight at the rear of the truck off-setting the load to be lifted at the front. Electric counterbalance machines are able to operate with a smaller counterweight as the battery serves as ballast in addition to being a source of power.
Pallet Jacks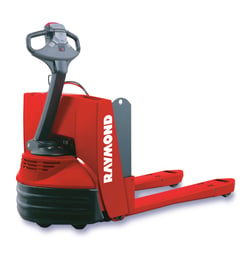 Electric pallet jacks operate in a similar way to manual pallet jacks. The operator slides the forks into the pallet to allow for load bearing. On an electric pallet jack, however, the lift and movement are powered by the electric motor.
As with all electric powered trucks, the batteries contained within need to be charged. Often, with an electric pallet jack, the truck has an integral charger meaning it does not need its own stand-alone charger.
Powered pallet trucks operate best on flat and smooth surfaces.
Choosing a Forklift Rental Provider
Some of the main questions you will want to ask when looking for a rental company:
Do they have a large fleet with a variety of options?
Can they assist you in choosing the correct forklift for your company's needs?
Do they also rent accessories such as batteries and chargers to go with your rental?
Do they deliver?
We hope that this information helps you understand some of the different types of forklifts available so that you can make the right decisions about which forklifts to rent. Just remember when choosing a forklift rental provider that you choose a company that will assist you in deciding as well as finding the perfect equipment to meet your needs.