---
Hello!
August Themes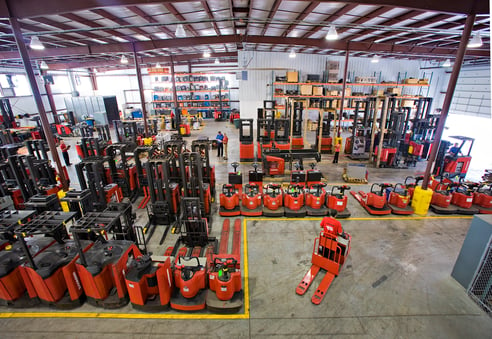 Brauer's themes for August are Continued Safety and Back to School!
We hope you're having a great week!
Customer Survey
Joel in TN says "You are the best dealer in town!"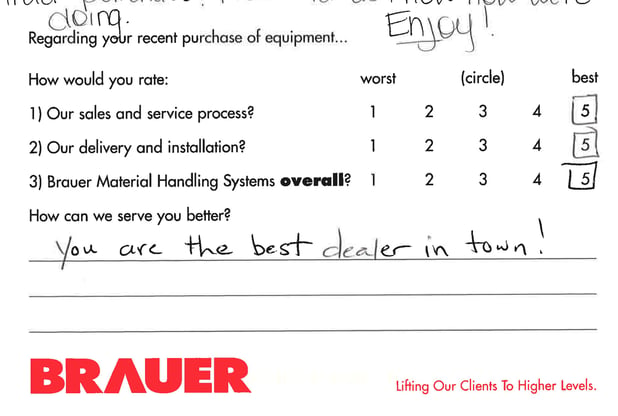 Thank you so much, Joel! We appreciate your feedback and your business!
Focusing on Safety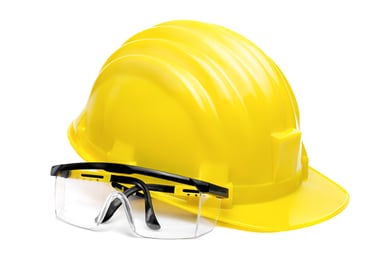 Forklift training for employees is mandatory according to OSHA standards. If you are not able to provide this training in-house, there are many companies that will provide the training for you, but which training is best for your business? Why not just do the bare minimum to become OSHA approved?
Well, it turns out, there are a lot of reasons for making sure the training your investing in is worth it. It is advantageous for companies to receive the best quality training that is offered on the market because you fulfill more than the OSHA standards — your employees walk away better and more experienced.
Raymond Event Honors 19 Engineers for 32 Patents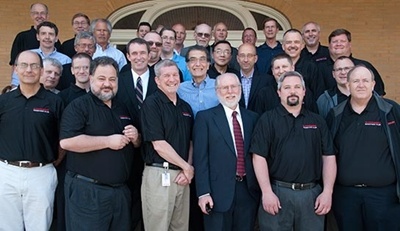 The Raymond Corporation today recognized 19 engineers for their contributions to 32 patents awarded by the United States Patent and Trademark Office since 2012. The recognition event was held at the Sherwood Hotel in Greene, New York, on June 22, 2016, with keynote speaker Lance R. Collins, the Joseph Silbert Dean of Engineering at Cornell University, speaking on the importance of innovative engineering. Michael Field, chief executive officer of Raymond, and other Raymond executives attended the event, which recognized the dedication and hard work of the people whose product developments and processes have received patents.